4
mn read
What is Twitter Scraper?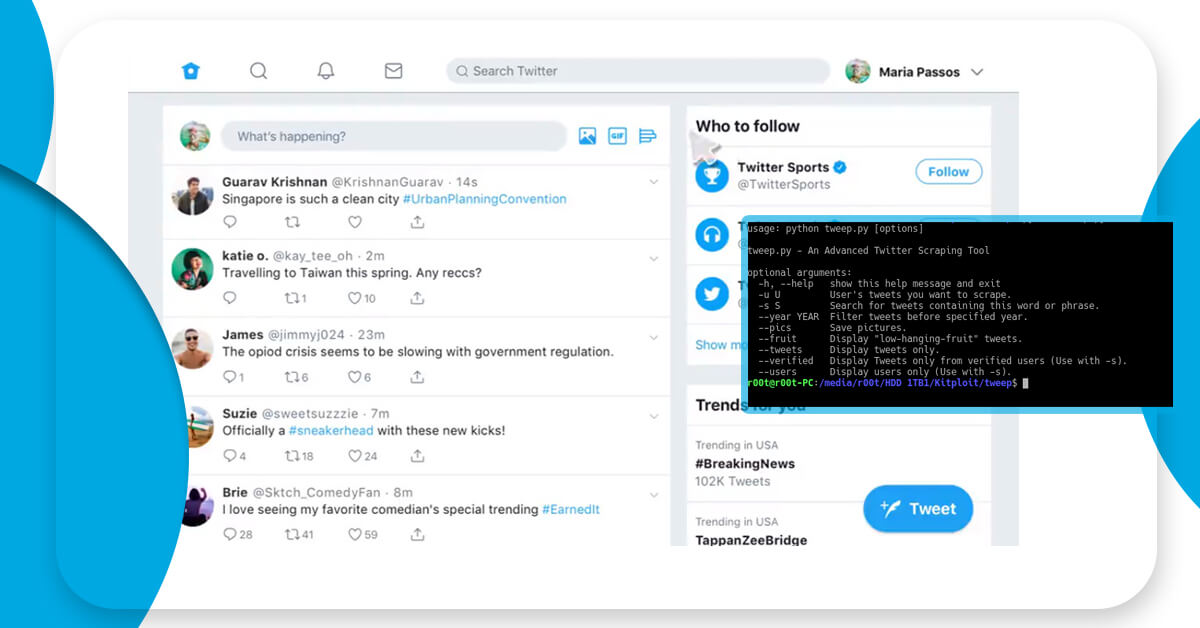 Data capture via Twitter web scraping is an automated process. Because of the vast number of information available on Twitter, data would otherwise go unnoticed. The scraping tool retrieves information by parsing HTML (hypertext markup language) and compiling it into a single document. Scrapers are extremely useful for internet research since they can collect massive volumes of data in a short amount of time. Consider a moment when you had to study a subject on your own.
Twitter is an excellent location to keep an eye on emerging trends and influencers attempting to have an impact on society. Scraping the website enables you to see how the community shares and metabolizes content. Furthermore, it allows you to gain a better understanding of how your page is being perceived and what your friends are talking about and commenting about. If you have a small number of followers or follow a large number of individuals, there is a lot of information to keep track of on a daily basis. Allow a Twitter scraping tool to locate and capture the information that is genuinely relevant to you, rather than looking through all of that data manually.
How to Extract Data from Twitter?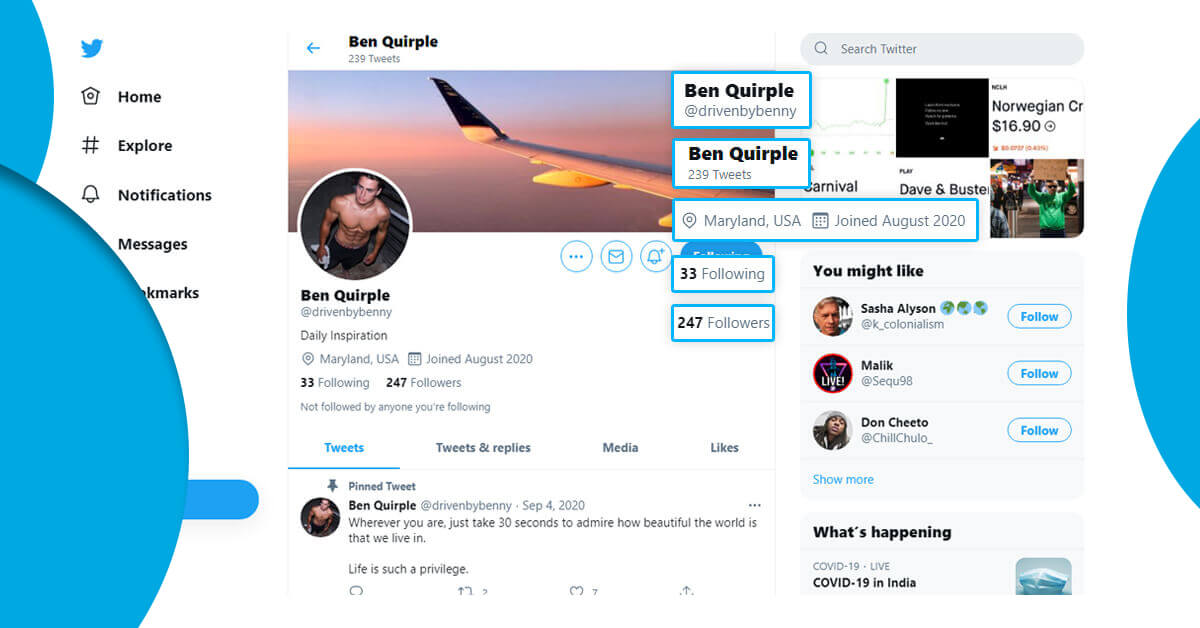 You can buy a scraper from a web scraping company. The demo of the scraper will allow you to check the working mechanism of the scraper and how rapidly the tool can provide you with all kinds of facts on any topic you can think of. When you have that information, you can utilize it to build a strategy for gaining more followers, connecting with your Twitter audience, and determining what makes a popular tweet.
What are the Reasons to Scrape Twitter?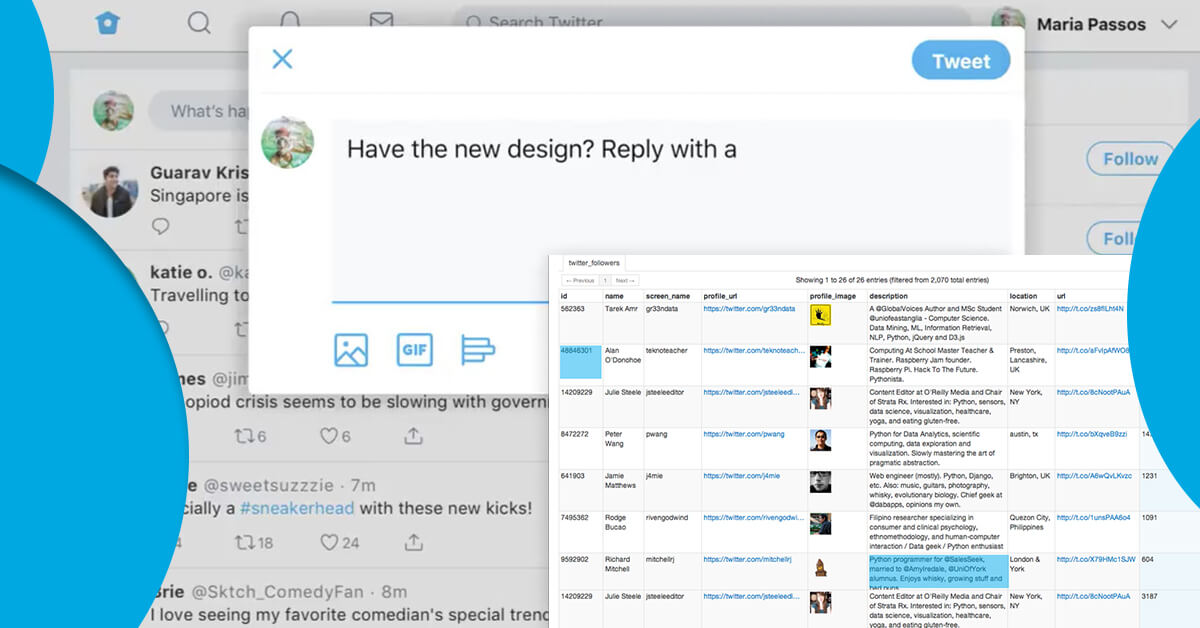 Gathering Tweets and Replies
Every day, about 500 million tweets are going out on average. That's about 6,000 tweets each second, to put it in perspective. While you may not be interested in all of those tweets, even a fraction of that bigger number is still a lot of info to comb through. By scraping tweets and responses using this application, you may create a personalized, tailored Twitter experience. Knowing what individuals are saying on Twitter is the equivalent of stepping into their homes and reading their journal. Innermost thoughts are on show for all to see, and we can take advantage of this fact to strengthen our bonds with society.
Fetching Twitter Information
You do not support obtaining personal, private information that is concealed from view on a person's Twitter account's main pages. Scraping Twitter Data information such as a person's favorites, followers, and other publicly available information, on the other hand, is a critical method to learn about your own followers' likes and dislikes.
Market researchers will find this information extremely useful. Acquiring background knowledge about a target audience or specific group from a specific region of the world is a quick approach to get into the mind of the people to whom you want to promote goods and services. You might even discover that a Dayton, Ohio mother of six is tweeting about the same issues as an eighteen-year-old South Korean boy. Twitter seems to have a way to reveal our commonalities, which is both reassuring and useful.
Following Market Patterns
A Twitter scraper can keep a record of those trends so you're always up to date. Furthermore, these patterns influence what you tweet about, who you follow, and whether a hashtag you established is gaining traction.
Jobs That Are Benefitted from Twitter Web Scraping
Scraping the web isn't just for one individual; it's a process that can benefit entire firms and major corporations. Aside from the particular Twitter user, a Twitter scraping tool will benefit a large number of occupations. Let's take a look at a couple of them right now.
Marketing and Advertising
Twitter is a popular social media platform that allows users to read and share the opinions and views of a wide range of people. Marketing and advertising teams must be aware of how consumers react to products, services, and companies in order to stay competitive in their area. Scraping tweets and answers on those pages is a sensible alternative to perusing the comments area of a company's particular website because so many firms have a presence on Twitter. The best teams understand who they're selling to and what types of firms those clients like, the more they'll be able to advertise with intent.
Sales
Digital advertising has gained in popularity over time, and it frequently results in more clicks on an ad than if it were put on another site. Those in sales will have an advantage over their competitors if they start using a Twitter scraper. Scraping tweets and accounts can reveal current promotions, pricing points for things that are now on sale, and even how popular a product is. A sales staff can evaluate all of the collected data and devise a strategy for pricing products in the future, or be better prepared to speak with clients about current industry trends.
Social Media Influencers
The success of a social media influencer is determined by how well their profile is perceived and also how many followers they possess. They get additional collaborations and sponsorships as their following grows. Influencers can use Twitter scraping to see if anyone is watching them or why. It also provides an accurate picture of how other social media influencers engage with their own fans. Browsing through pertinent tweets and replies provides insight into the influencer's audience, as well as the viewers they have still yet to contact.
Contact iWeb Scraping to get a Twitter scraper, today!!!
Request for a quote!!!!